---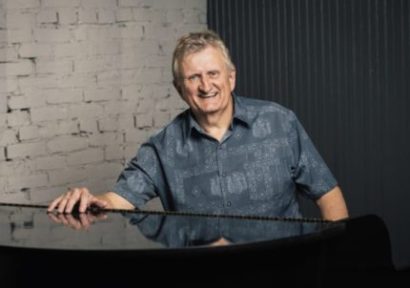 STEVE MICHAEL BROWN
Steve Michael Brown is a seasoned performer who has been active in the live music scene in the north central Ohio area for over 30 years. As a solo artist on keyboard and vocals, he performs a variety of musical style including jazz, blues, oldies rock and roll and 60's-80's pop. He brings a unique blend of jazz and pop style of playing, along with his ability to sing.
His wide gamut of material is demonstrated by an incredibly diverse song list of over 500 songs. A typical set might include Nat King Cole or Frank Sinatra to the great hits of Billy Joel, Elton John, Beatles, Jimmy Buffett, Elvis, Eagles, Doobie Brothers, CCR, James Taylor, Stevie Wonder, Neil Diamond, Van Morrison, Steely Dan, and many others. When performing for a crowd, Steve is more than happy to play customer requests. The #1 Goal is that everyone have a good time.
Music for All Your Needs
Live entertainment for casual restaurants, sports bars, wineries/wine bars, microbreweries, country clubs or formal restaurants
Receptions, cocktail hour, private parties, wedding ceremonies or receptions, Senior Centers, corporate events, indoor/outdoor concerts or other special occasions
Concerts or Special Programs – solo or small band; programs include

"Music of the Great American Songbook"
"Rock and Roll, 50's through 70's"
"Tribute to Billy Joel and Elton John"

Jazz – if your venue or private event is in need of authentic jazz music, Steve can play jazz piano with or without vocals, OR provide a great jazz trio or quartet.
Only Original Music for your venue? – if you refuse to pay the licensing fees from ASCAP and BMI which means you cannot provide copyrighted music in your establishment, Steve can bring you his "Outside the Covers" show. He can play up to 3 hours of original jazz and blues along with some original or public domain songs.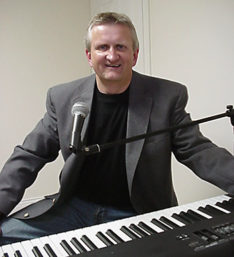 Background: Steve is a graduate of Bowling Green State University, which is located in northwest Ohio. While attending college, he played in many different groups from big band to small combo. After moving to Mansfield, Ohio to teach school, Steve continued to play in many
different bands and for a variety of local venues. For 15 years he was a member of the Miss Ohio Scholarship Pageant orchestra and was a musical arranger. As a back-up musician, he has worked with such artists as Cab Calloway, Rosemary Clooney, Sarah Vaughn, Helen O'Connell, Bobby Vinton, Ron Blake, Sonny Geraci and the 5th Dimension, to name a few. He continues to play in several local groups, but has been more and more in demand as a solo keyboardist and vocalist. When he isn't playing music, he has worked as a teacher, school administrator and college graduate advisor.
Here is why Steve is the perfect fit for your restaurant or other small venue
Reasonable Volume in a Small Space – Many restaurants or pubs aren't designed for full bands. It's just Steve, his full sized digital piano and small Bose tower sound system. He keeps the volume down so customers can talk. However, if you do need music for a larger audience, he can provide a larger sound system. These would be ideal for an outside event or concert.
More Affordable – You are only hiring one guy. He may charge more than many solo acts, but you are getting top quality
Large Variety of Music – With a repertoire of over 500 songs, he can start out with softer instrumental music to enhance the dining experience, including some of the great standards from the American Songbook. Later in the evening for the listening and drinking crowd, he can kick it up a notch and get into high energy mode by playing and singing the great songs from the 50's through the 80's. These are the songs that people love to listen to and sing along with – favorite requests are "American Pie", "Brown Eyed Girl", "Sweet Caroline", "Living on a Prayer", "Piano Man", and many more.
Personable and Professional – As a former educator and experienced presenter, he is very comfortable talking to the crowd, both while playing and during breaks.
He is the Piano Man – Steve Brown creates a "piano bar" atmosphere, with no loud guitars or drums; just him at the piano playing the songs that people want to hear. Customer requests are a specialty. When the audience is enjoying his music and having a good time, he is having a good time.
Here are some video samples
Solo piano and vocals/requests from 60's and 70's
Piano and vocals with some friends/60's and 70's
Solo piano and vocals – Mr. Bojangles
Solo piano and vocals – Fly Me to the Moon
Live performance – Great Balls of Fire
Live performance – Blue Suede Shoes
Live performance at a local wine bar
Jazz Quintet – Our Love is Here to Stay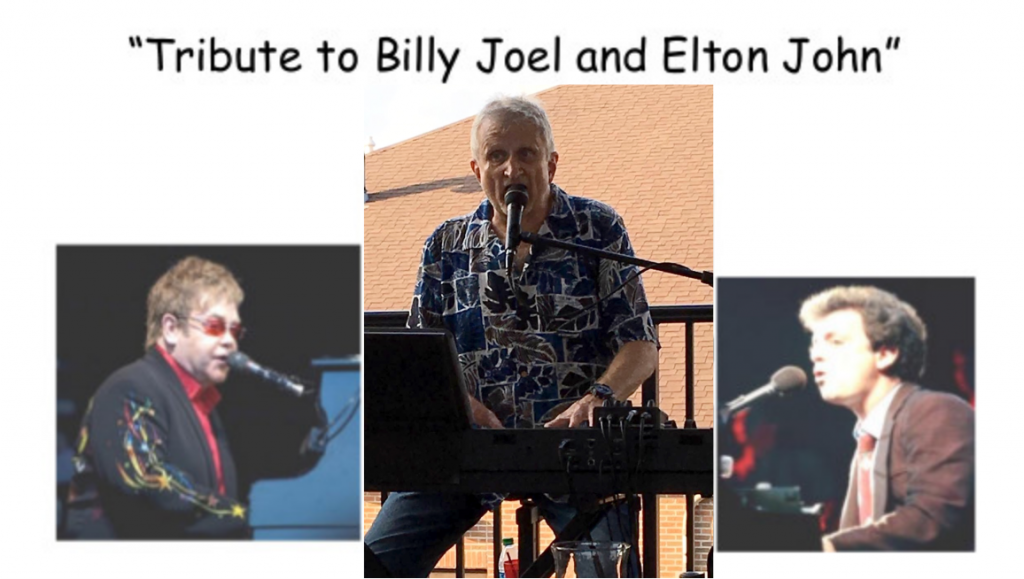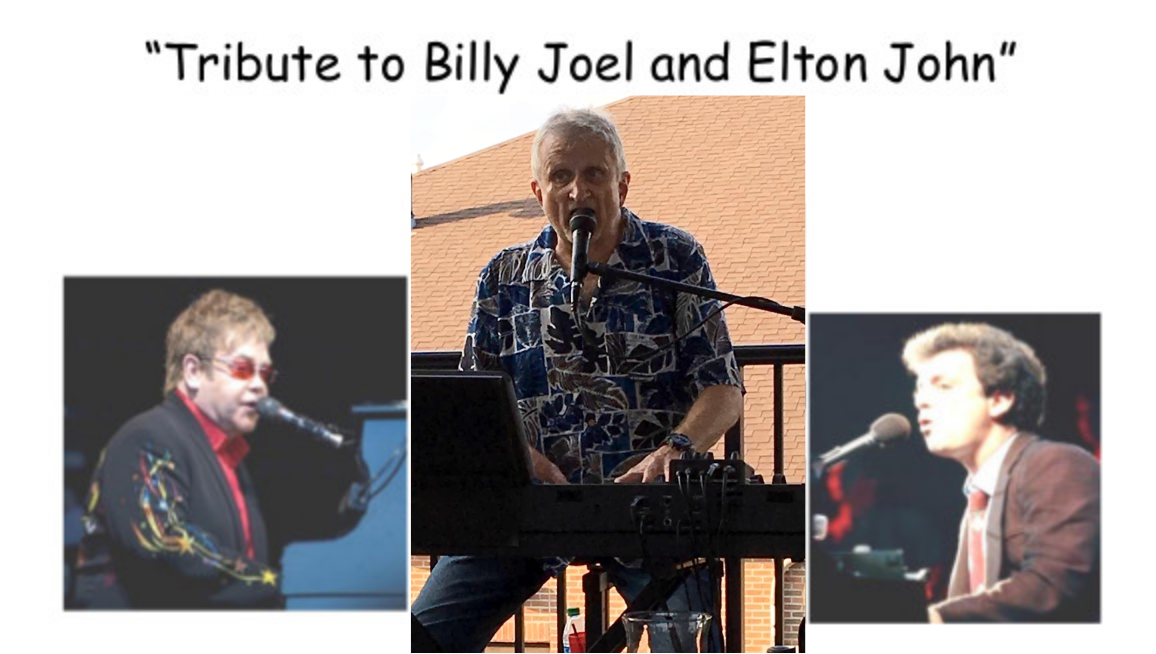 Local "Piano Man" Steve Brown takes on the music of two of the greatest Piano Men of all time in his "Tribute to Billy Joel and Elton John" show. Steve Brown provides up to 3 hours of musical magic by performing songs written and made famous by both Billy Joel and Elton John. He is at the piano singing over 30 of their greatest hits including Elton John's "Don't Let the Sun Go Down on Me", "Your Song", "Benny and the Jets", "Rocket Man", "Honky Cat", "Crocodile Rock"; Billy Joel's "Only the Good Die Young", "Honesty", "My Life", "New York State of Mind", "Scenes from an Italian Restaurant", "Just the Way You Are", and many, many more.
For those fans of Billy Joel and Elton John, this is the perfect opportunity to enjoy their music at a fraction of the cost of a concert ticket. This is not an "impersonation show", but is Steve providing an intimate setting with just him sitting at the piano and paying tribute to these great artists by singing their songs. If space allows, he will perform on his baby grand piano (piano shell)
Samples
Billy Joel Tribute sample Part 1
Billy Joel Tribute sample Part 2
Elton John Tribute sample
A Few Recent and Regular Venues
Wine Bars and Microbreweries
The Happy Grape Wine Bar – Lexington, OH
The Vault Wine Bar – Shelby, OH
Good Vibes Winery – Westerville, OH
High and Low Winery – Medina, OH
Quarry Hill Winery – Berlin Heights, OH
Firelands Winery – Sandusky, OH
The Phoenix Brewing Company – Mansfield, OH
Millersburg Brewing Company – Millersburg, OH
Restaurants
The Old Bag of Nails – Mansfield, OH
Black Dog Tavern @ Deer Ridge – Bellville, OH
Buck's Bar and Grill – Lexington, OH
The Cabin Restaurant – Mifflin, OH
The Oak Park Tavern – Mansfield, OH
Wishmaker House – Bellville, OH
Local Roots – Powell, OH
TJ's Trio of Restaurants – Wooster, OH
City Square Steakhouse – Wooster, OH